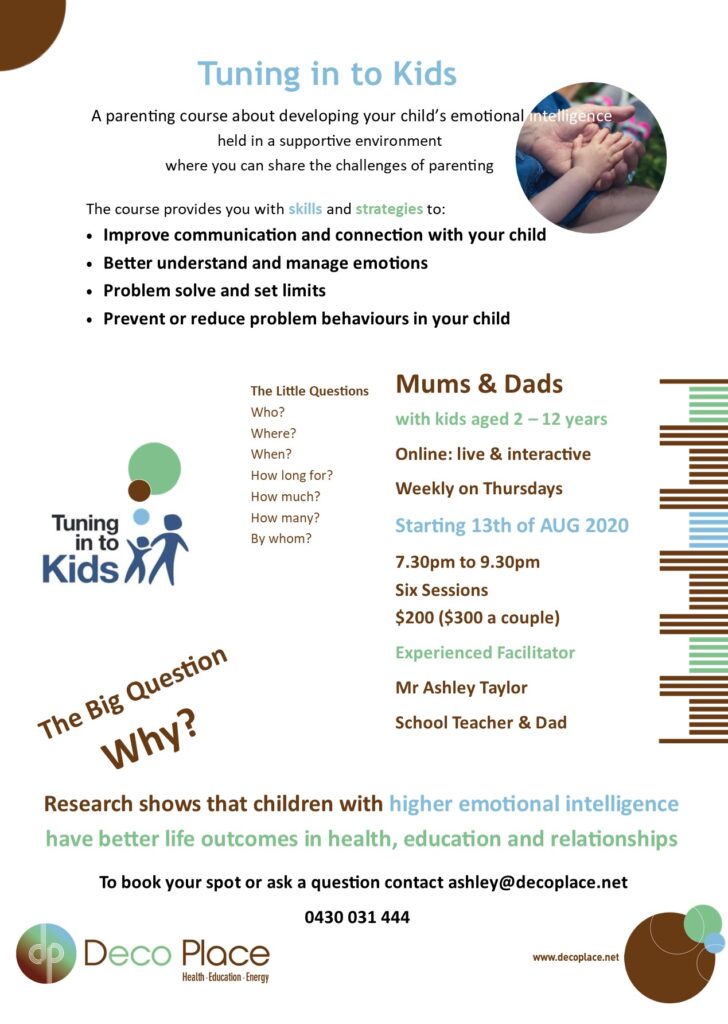 Tuning in to Kids is an evidence-based parenting course that has been shown to be effective in developing children's emotional intelligence. Research shows that children with higher emotional intelligence have better life outcomes in health, education and relationships.
This parenting course is starting on Thursday the 13th of August 2020 at 7.30pm and runs for six weeks. This well known and highly regarded parenting course is held in a supportive environment where you can share the challenges of parenting.
Dads have the option of participating in 'Tuning in to Kids' or 'Dads Tuning in to Kids' which is being offered at Deco Place on Thursday nights at 7.30pm starting on the 15th of October 2020.
The course was developed at Mindful, which is a part of The University of Melbourne, and has a strong research base on which the content and structure of the course stand.