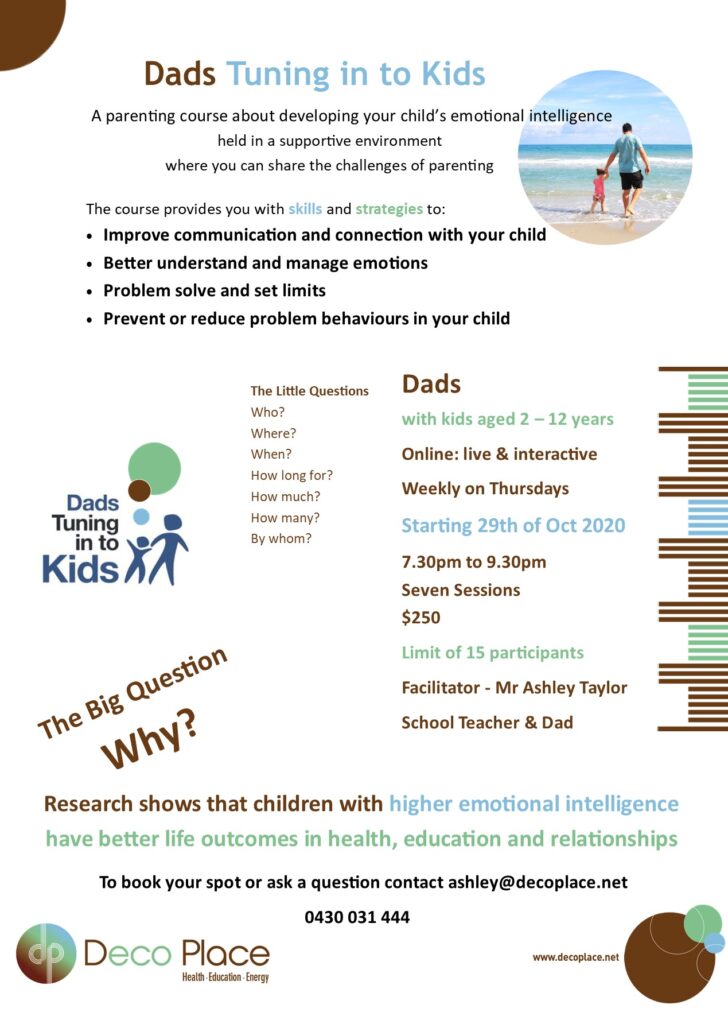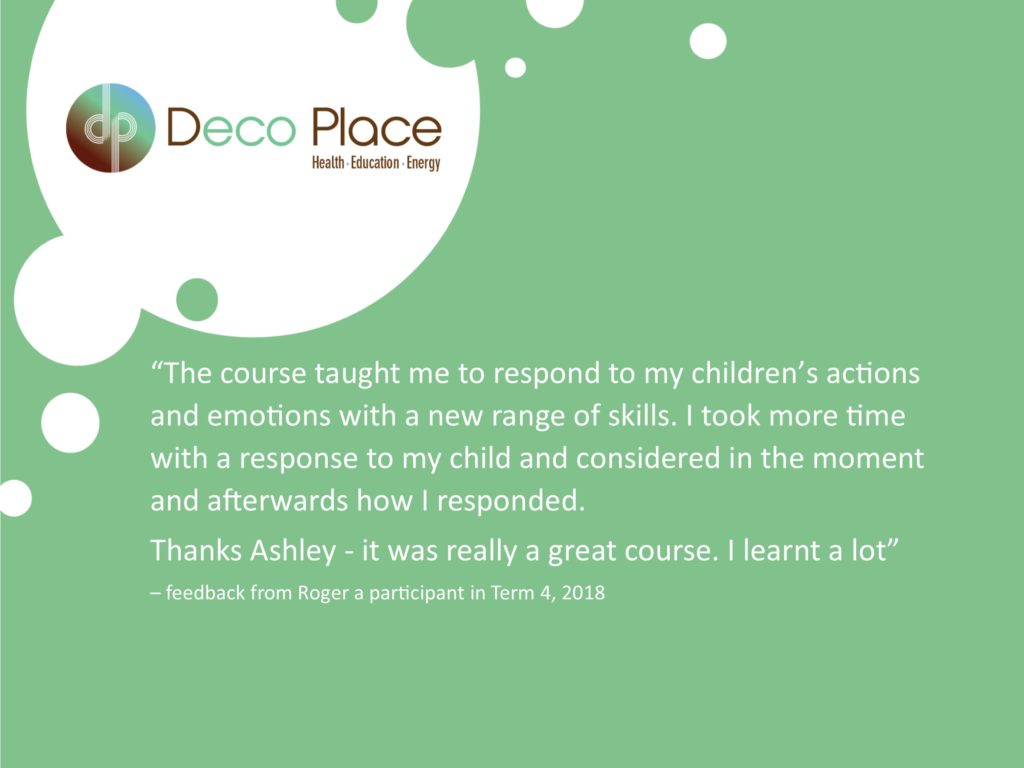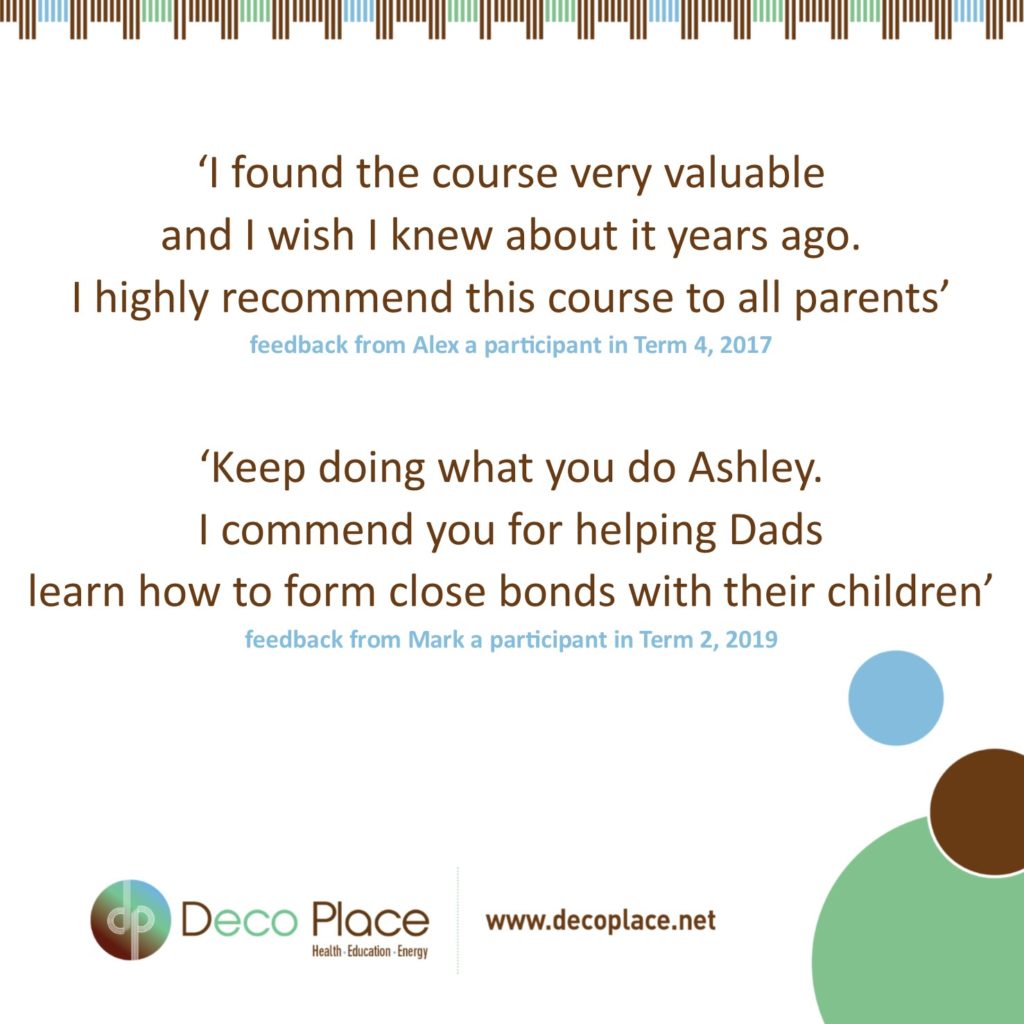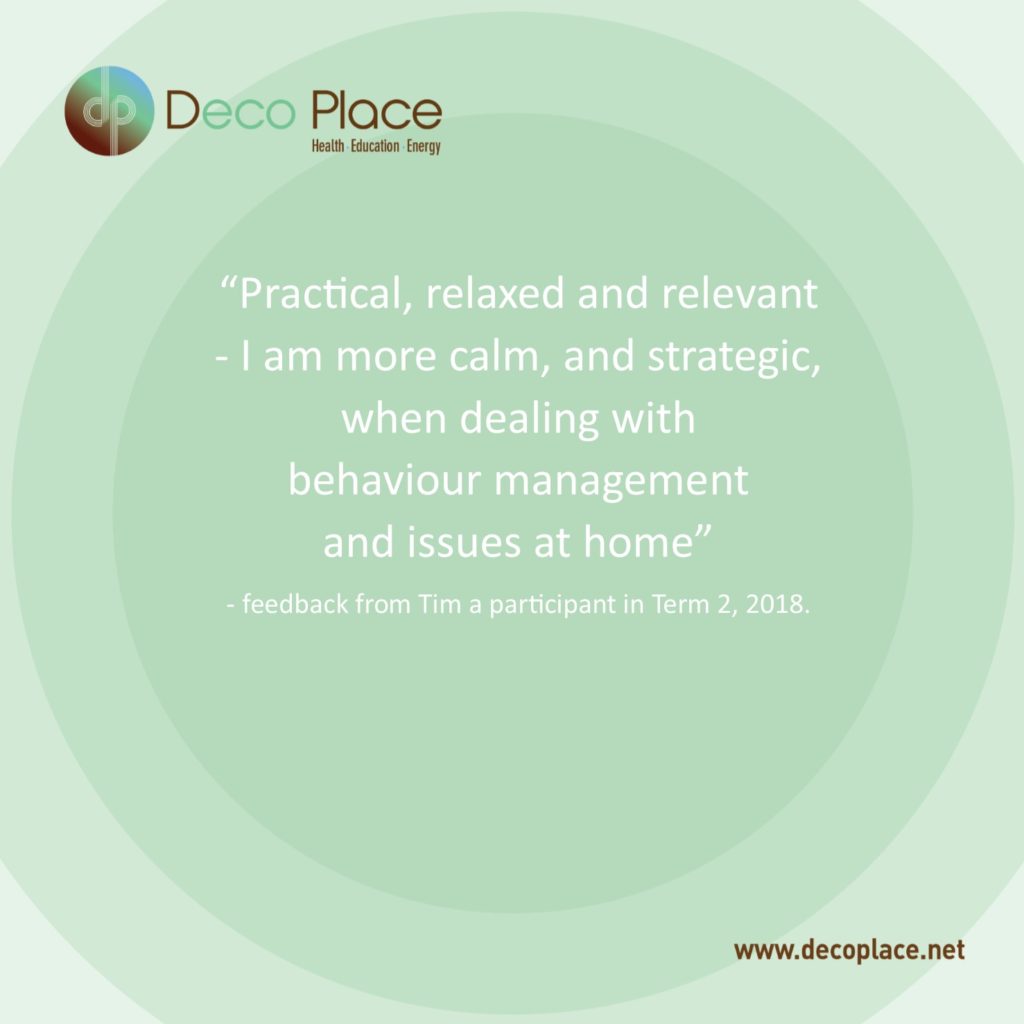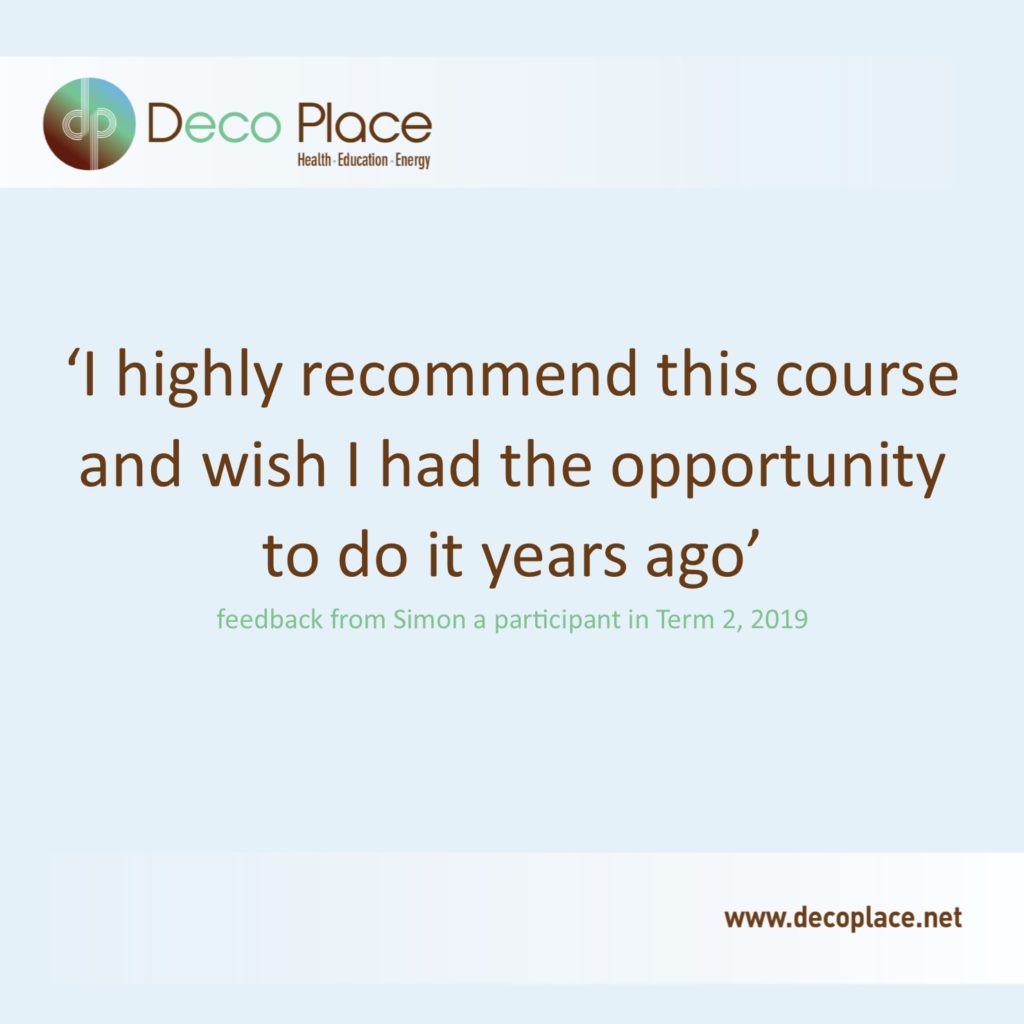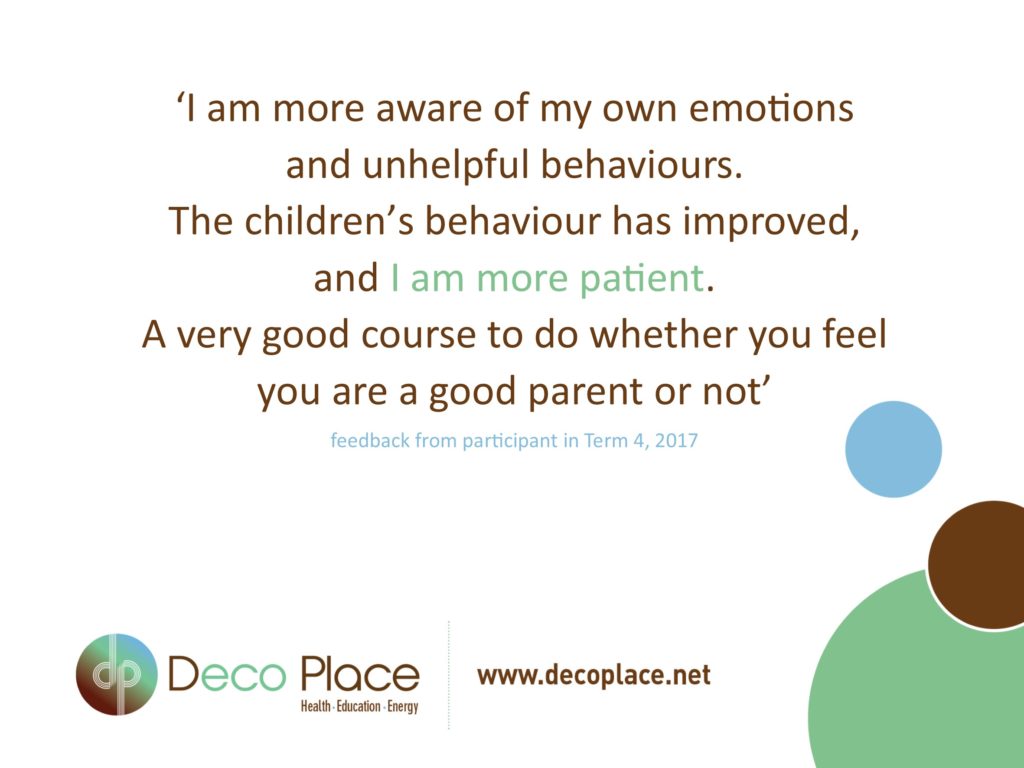 Contact Ashley at Deco Place on 0430 031 444 to secure you place for this effective and insightful parenting course for dads starting on Thursday the 15th of October 2020.
Starting Thursday the 15th of October 2020 at 7.30pm, 'Dads Tuning in to Kids' is an evidence based parenting course for dads developed at The University of Melbourne by a team of parenting experts working at Mindful, which is a leading centre for training and research in developmental health. The course was developed to provide parents with an interactive and collaborative way of learning a range of strategies to nurture the emotional intelligence of their children. Emotional intelligence has been proven to provide significant benefits in a range of life outcomes. Through putting into practise the pioneering research into emotionally intelligent parenting conducted by Dr John Gottman, participants will learn valuable skills to assist their children to become healthier and more connected people.
The feedback from the most recent participants included:
"Practical, relaxed and relevant – I am calmer, and more strategic, when dealing with behaviour management and issues at home" – feedback from Tim a participant in Term 2, 2018.
"Ashley is clearly knowledgeable, and his calming nature helped relax the group and ease us through at times difficult and plentiful content" – feedback from Daryl a participant in Term 2, 2018.
"Great strategies, well lead conversation by Ashley. Your examples, honesty, humility and the fact that it is still a 'work in progress' and not 'too polished' actually makes this feel achievable" – feedback from Steve a participant in Term 2, 2018.
"My children are all starting to see significant changes in me and the way I relate to them" – feedback from Chris a participant in Term 2, 2018.
The feedback from Term 4 2017 included "I found the course very valuable and I wish I knew about it years ago. I highly recommend this course to all parents" and "Professional, collaborative, structured and practical. Personal insights, experiences and stories helped".
Link to 'Tuning in to Kids' website
Link to Men's Line – Being a Dad
Link to the Fathers section of 'Raising Children – the Australian Parenting Website' supported by The Australian Government